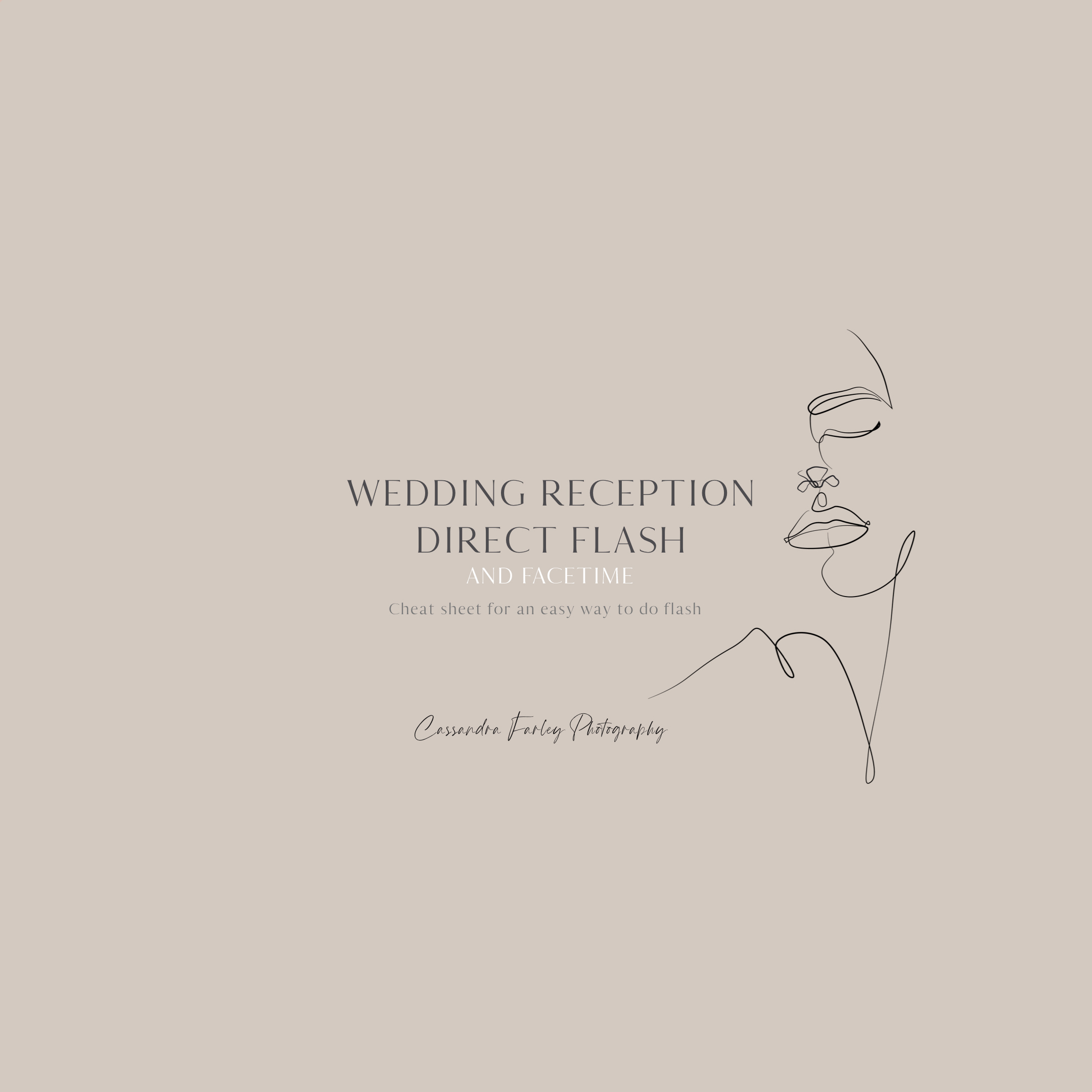 Direct Flash & Facetime
There is nothing that I love more than helping my fellow creatives! Lets set up a facetime call, and go in depth over the pages and any questions you have!
Want to know how not to freak out during a wedding reception and make sure you nail that shot 100% of the time for clean and crisp photos for your clients? RAD! You're in the right place.
In this 18 page class, you'll learn how I shoot direct flash for 99% of my low lighting wedding receptions. You have to have a basic knowledge with camera settings such as ISO, shutter, and f-stop - because knowing those things will be key in teaching you!
Due to the online download nature of this class, there is no refunds.